The summer heat can be hard on everybody, especially if you don't have air conditioning. Since dogs wear a fur coat year round and can only sweat through the pads of their feet, they are more prone to overheating than humans. Luckily, there are many things you can do to help your pooch beat the summer heat. Here are 6 simple ways to keep your dog cool during the hot summer months.
#1 – Avoid mid-day walks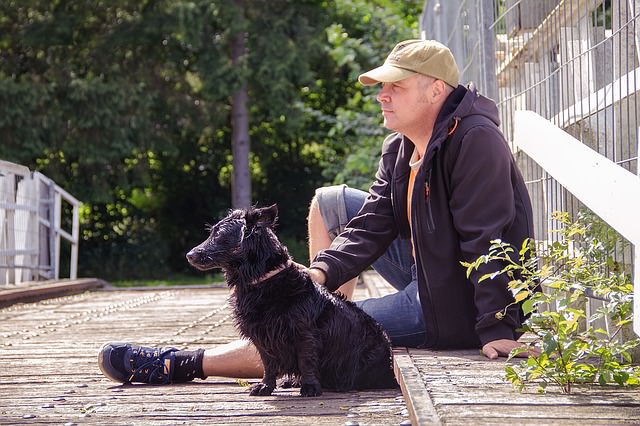 If your dog absolutely must have a long walk every day to avoid going bonkers, make sure you go first thing in the morning or last thing in the evening when it isn't as hot out. You'll still want to check how hot the pavement is first – if it's too hot for your bare hand, it's too hot for your dog's feet. Bring along a water bottle and a collapsible water bowl to rehydrate your dog along the way.
#2 – Ensure they stay hydrated
Even at home, your dog should have constant access to clean, fresh, and preferably cool water. Feel free to add ice cubes to your dog's water dish, and you might even consider making your dog some frozen treats. You can freeze your dog's regular treats into ice cubes. You can stuff a toy with peanut butter or coconut oil and freeze it. Try this frozen food topper recipe from Proud Dog Mom!
#3 – Create cool spots in your home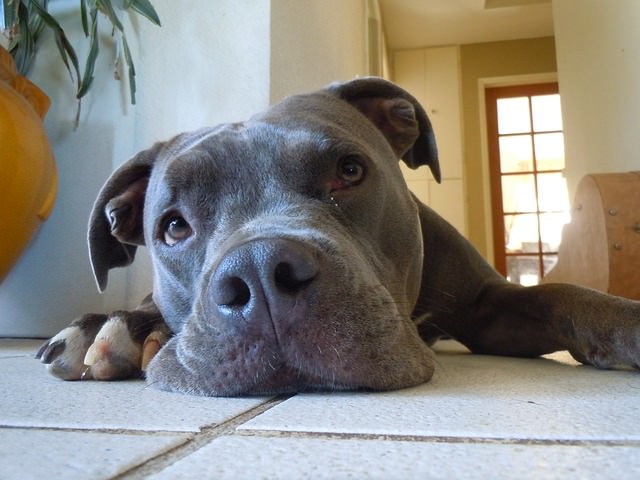 Tile, vinyl, cement, and even hardwood floors will feel cooler to your dog than carpet or rugs. Enhance your dog's favorite cool spot with a fan and an ice pack wrapped in a blanket to create a cool haven for your dog to escape the heat.
#4 – Keep them brushed
Many dog breeds have a thick undercoat that helps keep them warm in the winter but needs to be brushed out in the spring and summer so they can stay cool. An added benefit to brushing these dogs frequently is that you won't have as much fur flying around your house. While double-coated dogs should not be shaved in the summer, dogs with a continuously growing coat may benefit from a summer shave down. You'll want to keep them brushed out, too, since mats caused by tangled hair will also heat them up. Ask your trusted groomer or veterinarian for recommendations on how to handle your pup's coat.
#5 – Buy a kiddie pool
If you have a backyard and a dog who likes water, a kiddie pool can be a great way to help your dog stay cool during the summer heat. Sprinklers work well, too, and your human kids will enjoy splashing around with your pooch.
#6 – Try a cooling gel collar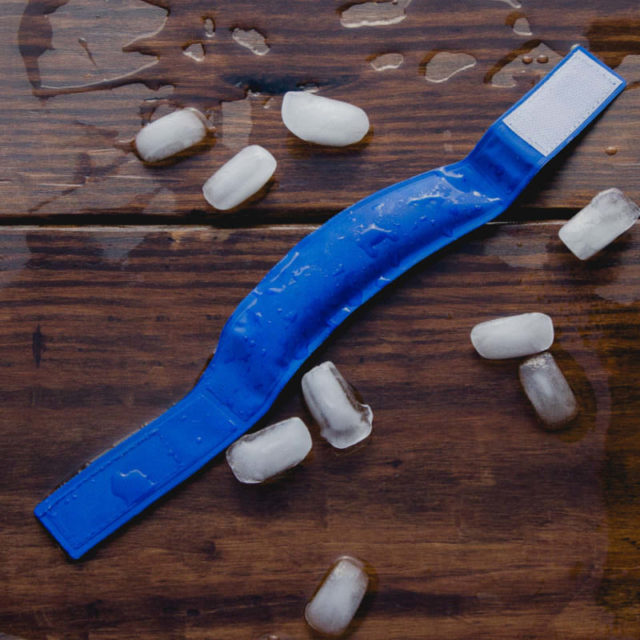 The Project Paws cooling gel collar is a great way to help your dog beat the summer heat. Just stick it in the freezer for at least 20 minutes and the special cooling gel will help keep your dog cool on the hottest of days. The collar is made from a durable taffeta with a Velcro® closure and wipes clean with a damp cloth. Even better – each purchase feeds 4 shelter dogs!
(H/T: WebMD Pets, iHeartDogs)
Do you want a healthier & happier dog? Join our email list & we'll donate 1 meal to a shelter dog in need!