Two kittens are safe and sound in foster care after an on-duty EMT had the foresight to check beneath the hood of his car and look for felines seeking a warm spot out of the winter cold.
On a chilly day in New Jersey, EMT Tom spied two little bodies playing chase outside the Galloway Township Ambulance Squad facilities. Realizing it was kittens outside the building, Tom was concerned the little ones could climb inside someone's car engine for warmth. So, when his partner went to start her car the next morning, Tom wanted to check for kittens in the engine bay.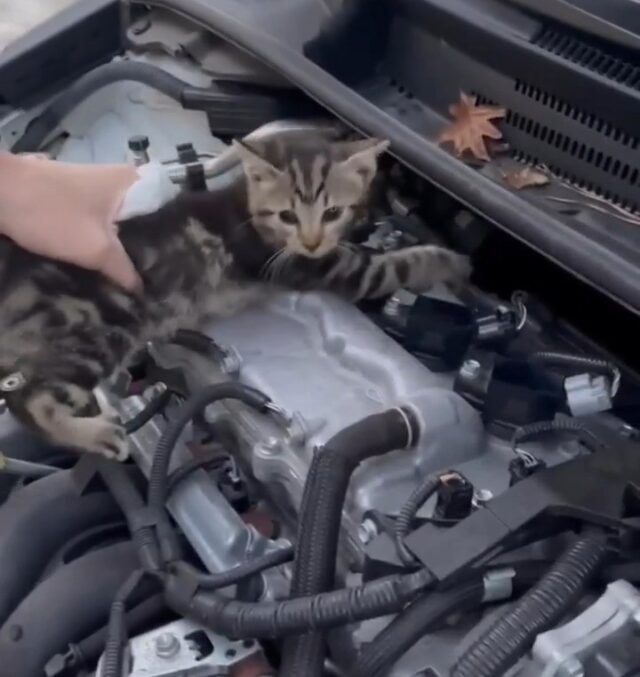 It's a good thing his intuition spoke up because, indeed, there were two kittens tucked in the engine! And to make a good rescue story even better, once rescued, kittens Wally and Buddy found a foster friend in Tom's dog, Arya.
Rescued By Smart Thinking
When Tom popped the car's hood, a kitten was sitting on the engine. Being a quick baby tiger, he tried to disappear into the tangle of car parts, but Tom was quicker. Though a battle of wills ensued in which Tom had to pry the kitten off the car, he won and collected the kitten, but the wily tabby took some of Tom's skin in the process.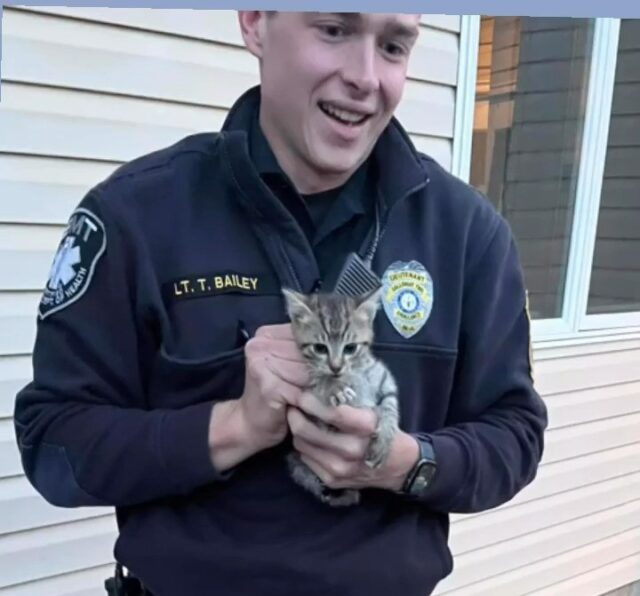 Come time to get the second kitten out of the engine, Tom armed himself with heavy-duty work gloves. The strategy proved wise, and after avoiding scratches from kitten #2, he soon had the feline pair inside the station and warming up.
Danielle, a volunteer with rescue Kizzy's Place, told Love Meow, "Tom put them in a box with a pink hospital blanket, and Emily, his girlfriend and a volunteer with Kizzy's Place, picked them up from his work."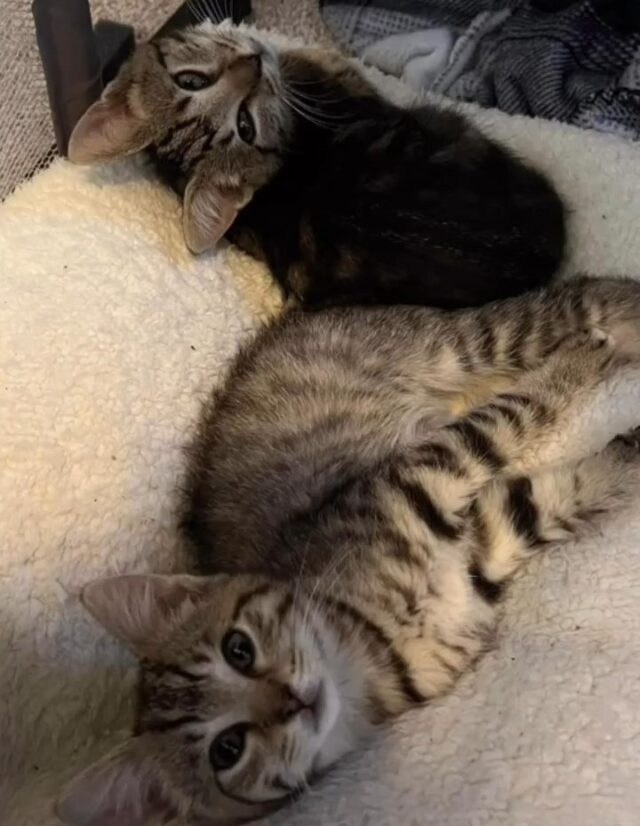 Happy to be rescued, tabby brothers Wally and Buddy immediately settled into their foster home with Tom and Emily. And when Wally heard there was a dog in residence, he was excited to meet foster sister Arya and covered her in kitten kisses! Shy Buddy took a while to warm up to Arya, but once he did, they became the best little trio of friends.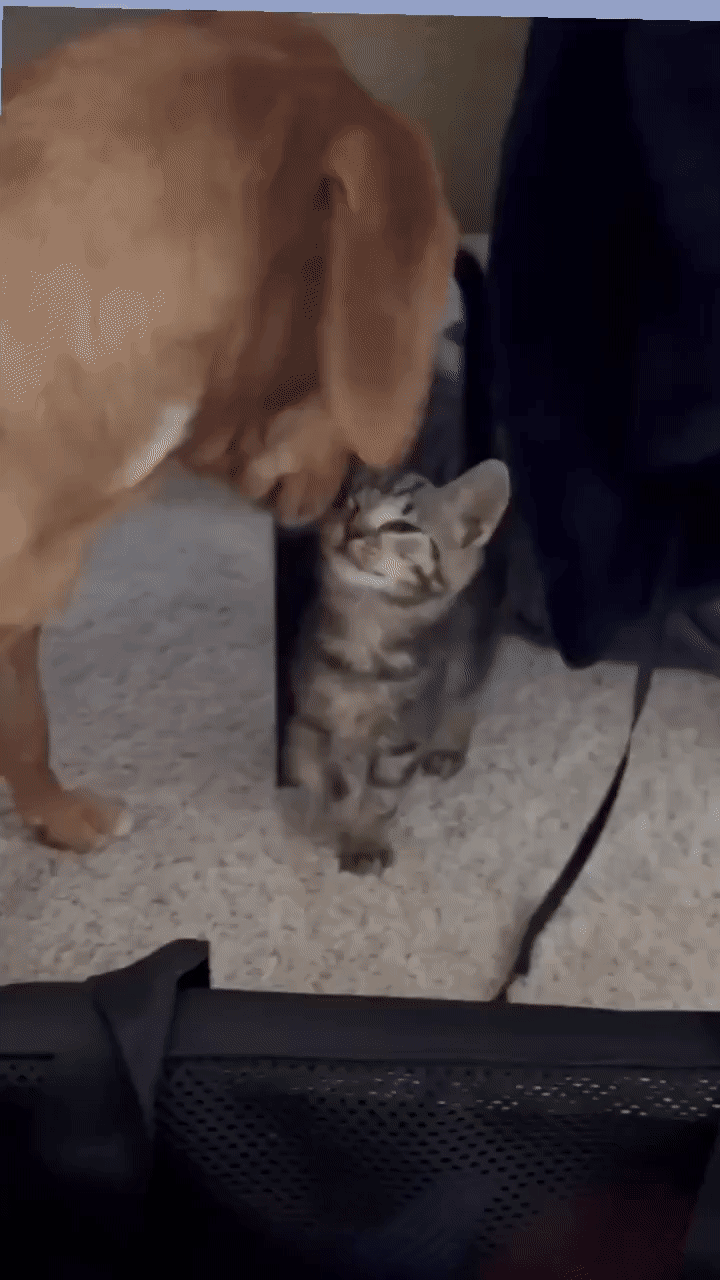 Plus, Buddy and Wally also learned about the magic of toys in foster care!
"The kittens blossomed in foster care, especially since they discovered toys. Buddy loves string and Wally loves stuffed animals and toys with bells," said Danielle.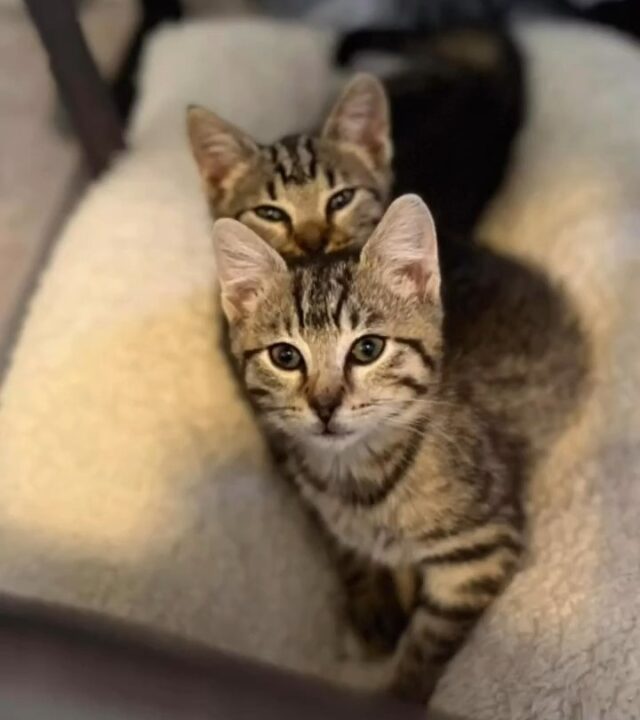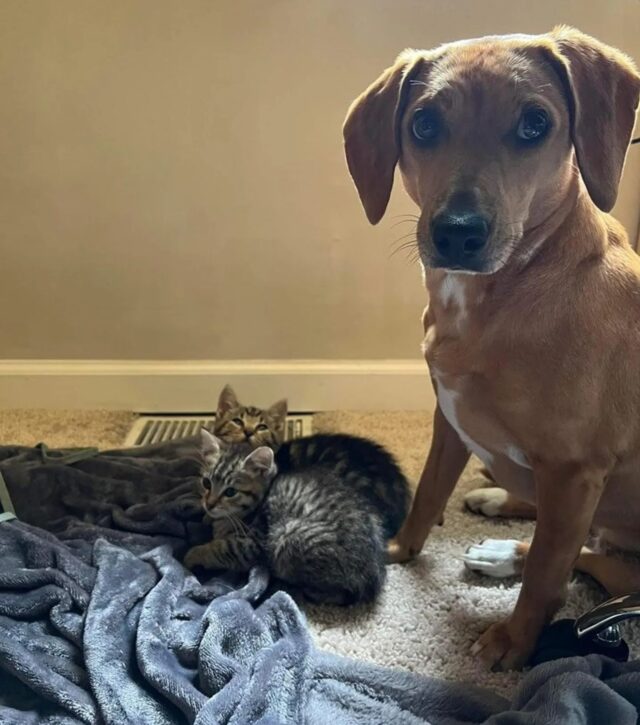 "Buddy is still a bit shy — a perfect counterpart to bold and outgoing Wally. They are obsessed with food and do not like sharing their bowl."
And while they don't like to share food, the kitten brothers are happy to share the warmth and love they've found with Tom, Emily, and Arya. With cold temperatures settling across the land, many cats and kittens are still stuck outside to weather the elements and find warmth anywhere they can.
Buddy and Wally's story serves as an excellent reminder for winter—always check beneath your car and under the hood before starting the engine on cold days and nights.
Because Tom kept this thought in mind, Buddy and Wally are now out of danger and will soon find the joy of a forever home.
View this post on Instagram
Feature Image: @kizzysplaceinc/Instagram