Separation anxiety is common in dogs, and can develop or worsen as they age. Pup parents may be especially surprised if their once-calm companion starts stressing out in their senior years, even if they never seemed to have a problem before.
Related: The 10 Best Calming Supplements for Dogs
Older dogs may become more dependent on their owners as their joints stiffen and their senses start to dull, leading to nervousness while they're all alone. They may also become more sensitive to changes in schedule or begin showing signs of cognitive dysfunction, so any unpredicted outings may cause more distress than they used to.
If your senior companion starts showing signs of separation anxiety, the good news is, there are things you can do to help calm her nerves. Not only will she feel more relaxed and comfortable while home alone, you can help prevent her from hurting herself.
1. Consider a pet sitter, dog walker, or dog daycare.
If your pup has always been a social butterfly, he may enjoy playing the day away with his pals at doggy daycare while you're at work (the socialization also helps keep aging minds active). A pet sitter is another great option, especially for a dog who's overwhelmed by other canines – but this can be more expensive. Hiring a dog walker may be more cost-effective and can break up a long day for your pooch while helping him burn some extra calories (more on that below).
2. Create a "safe space" for your dog.
Let's face it: even if you're retired, a stay-at-home parent or you work from home, at some point or another, you have to leave the house. In these instances, your best bet is to keep your companion as safe and comfortable as possible.
Create an enclosed or blocked off "safe space" for her filled with her favorite toys, a soft bed, blankets, and a water dish. You may even find that gentle music soothes her and drowns out background noises that she may find frightening.
This area should be "safe" in a literal sense, too; make sure she can get around easily (consider things like tight spaces, stairs, and sharp corners, especially if she has stiff joints), and make sure it's free of any items that could pose a danger to her. Guiding your dog into her "safe space" before you leave helps get her into a routine plus it keeps her away from things around the house that could cause her harm.
3. Soothe them with your scent.
Did you know that something as simple as scent can help anxious dogs feel less alone? The Comfort Cuddler™ is a plush, heart-shaped pillow that can be stuffed with something that smells like you, like a worn T-shirt or a pillowcase. When your pup snuggles up to his Comfort Cuddler™ while you're away, it's the next best thing to snuggling up to you. (This is a great item to have in your dog's "safe space" area!)
4. Make sure your dog gets regular exercise.
As mentioned, one way to diffuse your pup's nervous energy is by tiring her out. Make sure she gets regular exercise by doing activities that are appropriate for her age and ability level. If your anxious dog is pleasantly fatigued instead of bubbling with energy, she's more likely to spend her alone time napping than stressing out in your absence.
5. Naturally ease nerves with natural supplements
Certain herbal remedies are known to have a calming effect on humans, and the same can be said for our four-legged pals! Hemp is a well-known tool that can help them relax when they're feeling nervous. In addition to helping with separation anxiety, Hemp can ease nerves during thunderstorms, car rides, and other stressful events.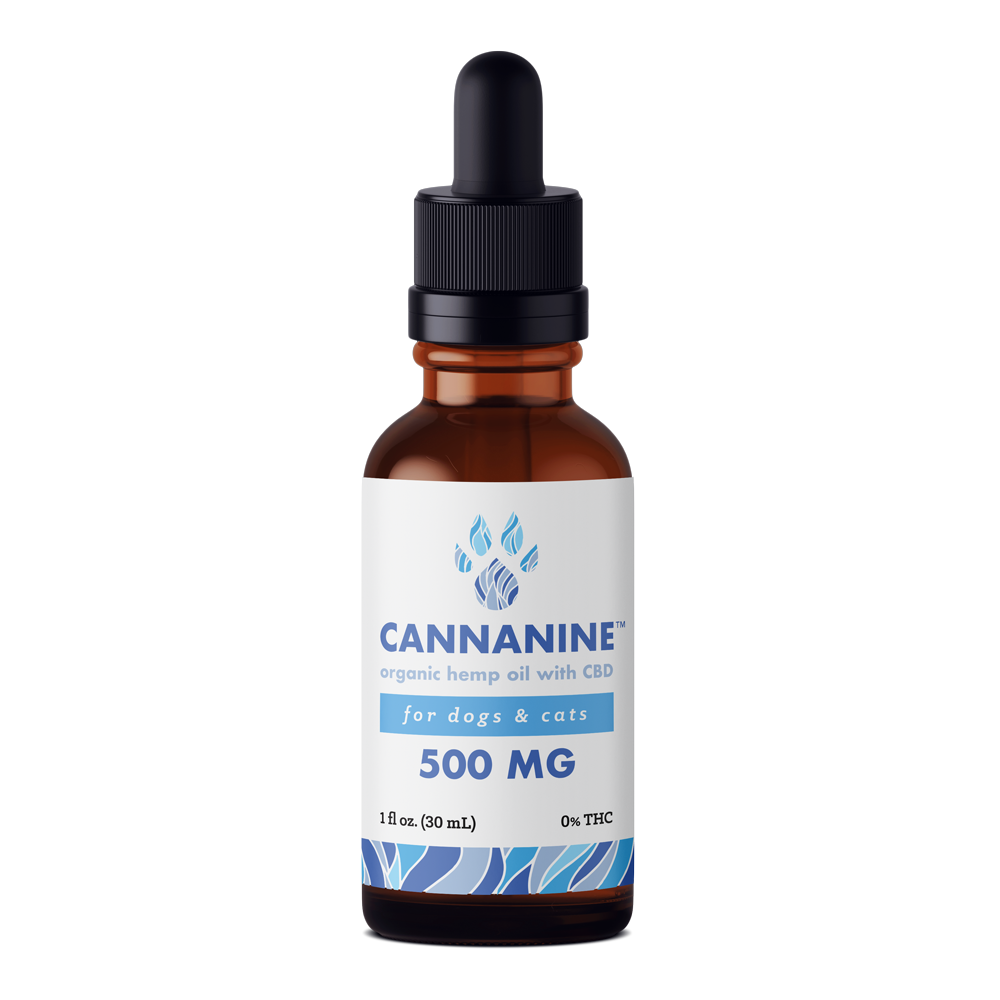 These statements have not been evaluated by the Food and Drug Administration. This product is not intended to diagnose, treat, cure, or prevent any disease. The information on this website is not intended to replace a one-on-one relationship with a qualified healthcare professional.